Interior Features
The motto of Flat Spaces is 'Access Assured'. The use of the highest quality products will ensure the disabled visitor is catered for as well, if not better, than in their own home. For instance, the Clos-o-mat toilet that washes and dries the user, a ceiling hoist that travels from bedroom one to bedroom two via the 'wet-room' en suite, variable height beds, a carer call system and rise and fall worktops in the kitchen. The ample space in the bungalows will enable at least 3-4 wheelchair users to navigate with ease.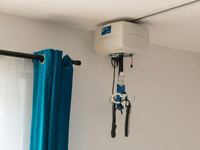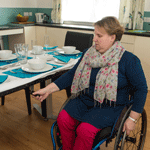 The Accessible Accommodation Design
Every Flat Space holiday bungalow will be identical on the inside (the outside appearance may vary due to local planning regulations/needs) so that once you've been to your first bungalow you will know exactly what to expect on your next accessible holiday. This will help take the 'fear' factor out of going away.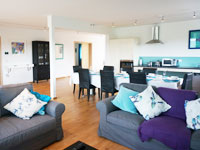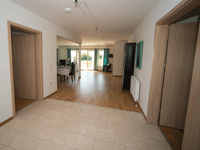 Flat Spaces is a factory built product, constructed to meet the highest environmental standards. Danwood will be able to build all future holiday bungalows to the same high standards. The bungalows will be 'pre-fabricated' and this will ensure consistency of quality, cost and time frame. They will be fitted out to meet the most stringent disability accreditation and all bungalows will meet the highest environmental standards.