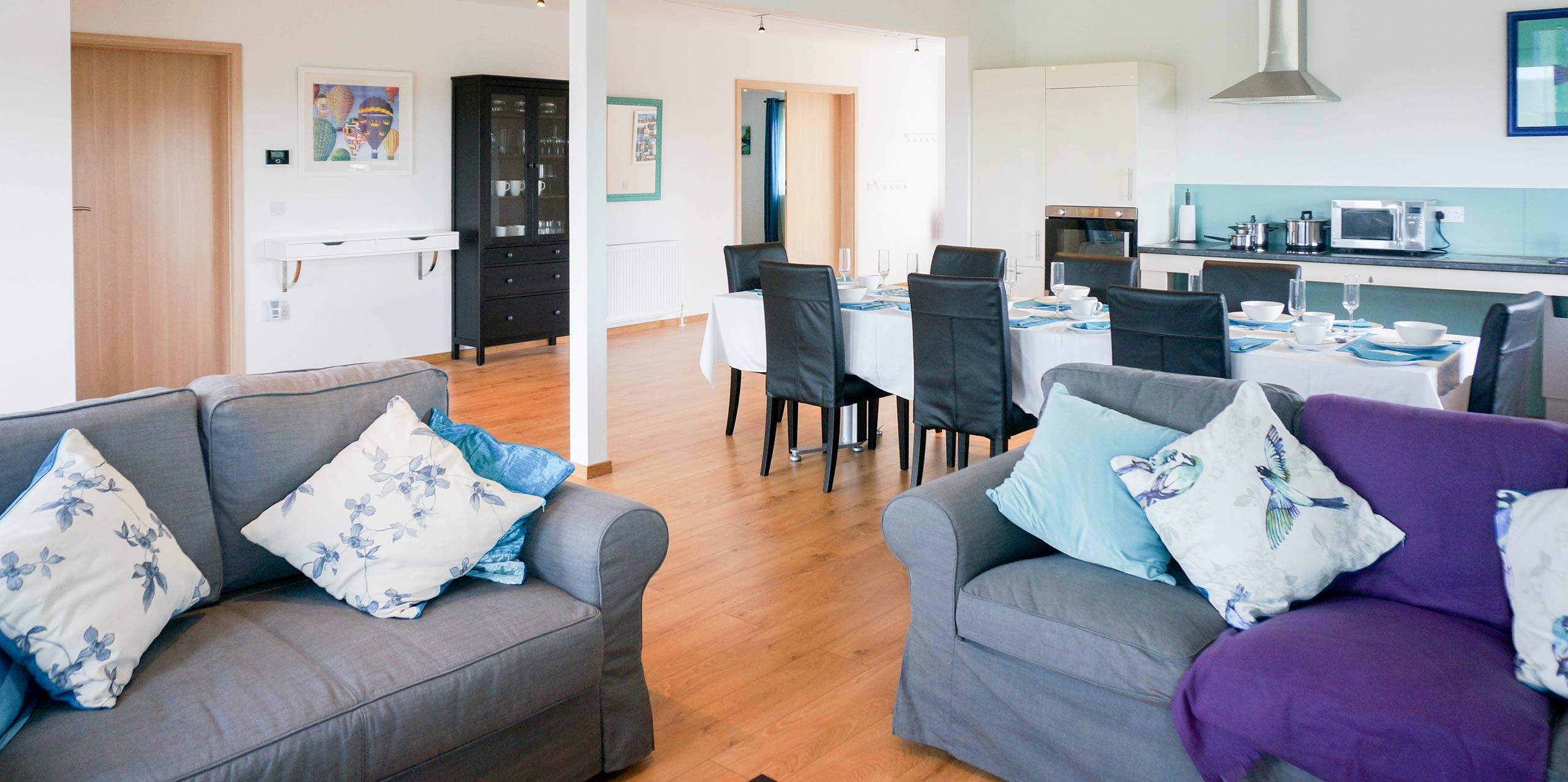 Flat Spaces is an accessible holiday bungalow that's second to none
Enjoy a hassle-free holiday in Flat Space's purpose-built disabled access holiday bungalow, set in the heart of rural Hampshire

"Simply the best accessible holiday facilities I have seen"
Recent Flat Spaces guest
NEWS! Flat Spaces appoints Stichting Dovie as exclusive sales agents for The Netherlands – we look forward to welcoming our Dutch friends to Flat Spaces.
View our BROCHURE
360 TOUR - Flat Spaces Ropley
Book Flat Spaces Ropley Today

Flat Spaces is available for whole weeks, weekends and even mid-week breaks. Need more flexibility? Simply call us on 07771 192872 and we'll try our best to help
Check Pricing & Availability
The whole family can relax in a spacious and luxurious holiday bungalow
Flat Spaces is a purpose-built, accessible holiday home that is as luxurious as it is spacious. It's an ideal home-from-home for wheelchair and powerchair users thanks to its wide, bright and airy open spaces. Built in 2015 and finished to an impeccably high standard, Flat Spaces gives you the opportunity to take a holiday in comfort.

With room for 6 people (or 8 including the sofa-bed), you can bring the entire family for a relaxing break. Plus, for larger get-togethers, there's also holiday homes, glamping and camping alongside Flat Spaces.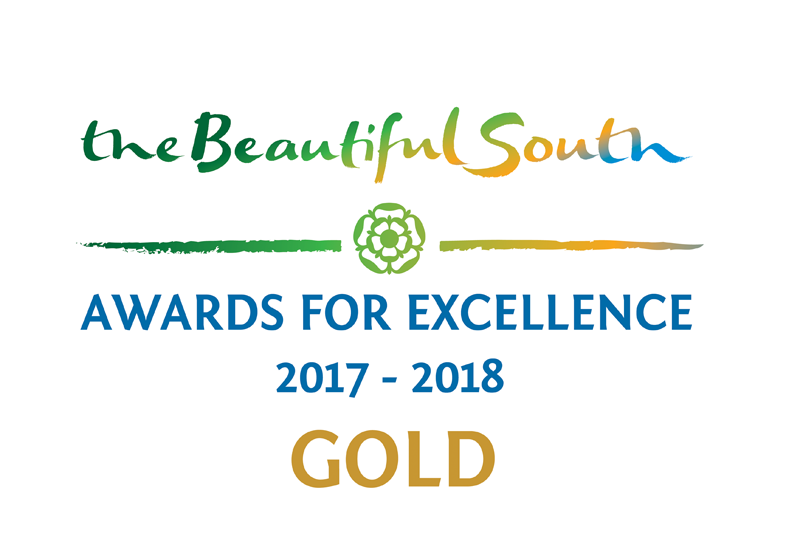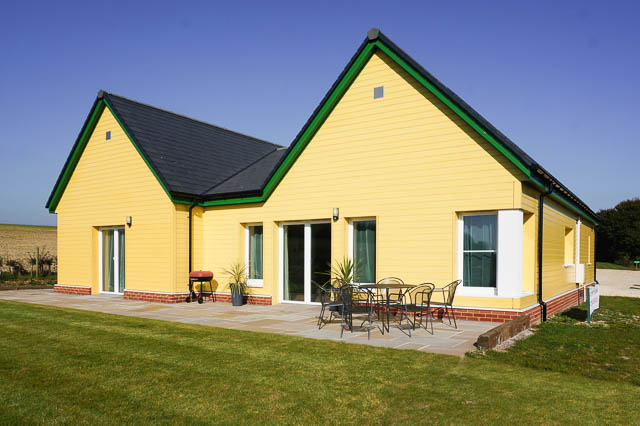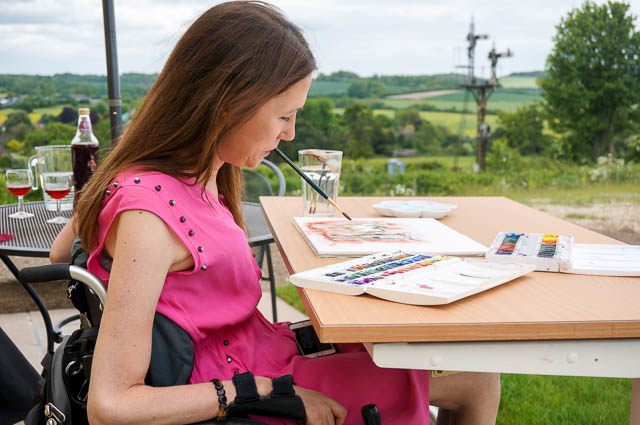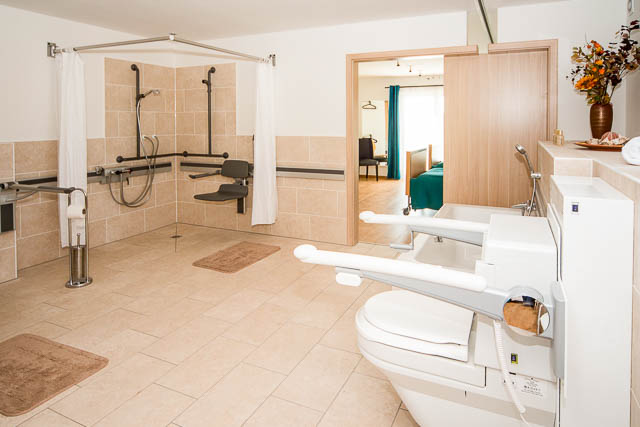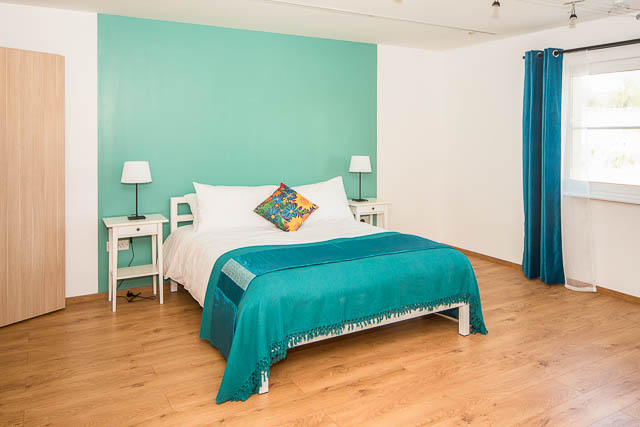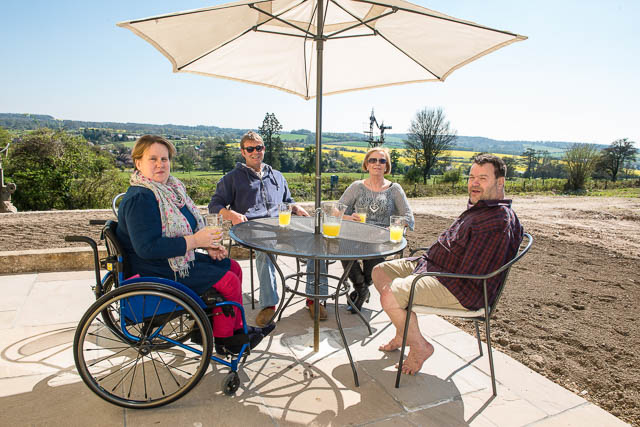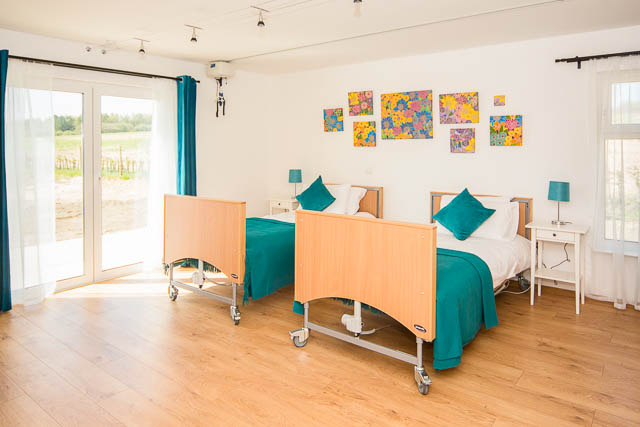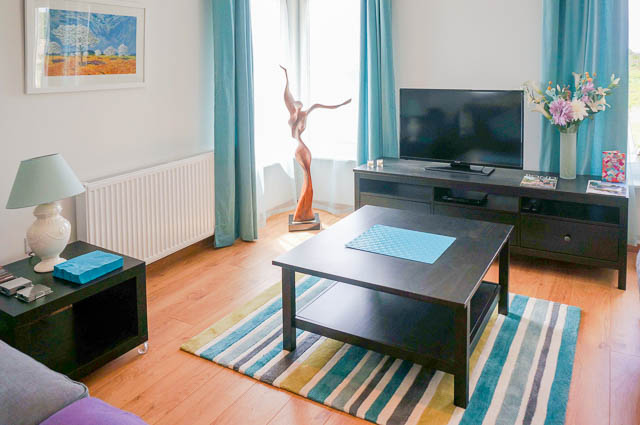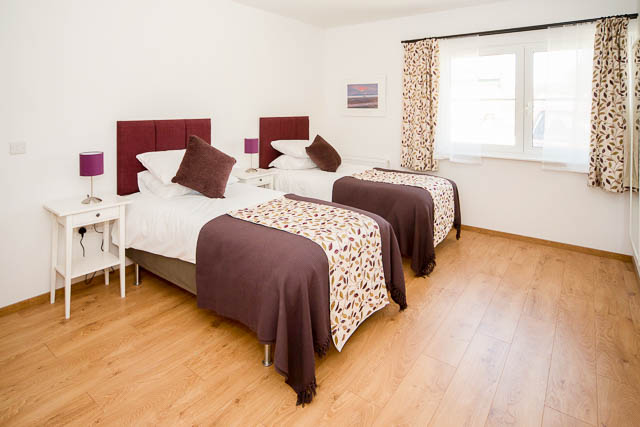 The perfect location for a
memorable holiday
Flat Spaces is located in Ropley, set in the beautiful Hampshire countryside overlooking the famous Watercress Line Steam Railway (a real hit with guests, young and old alike).

With Winchester, the New Forest and the delights of the South Coast close by, Flat Spaces is an ideal location for a short break or a family holiday.
Explore nearby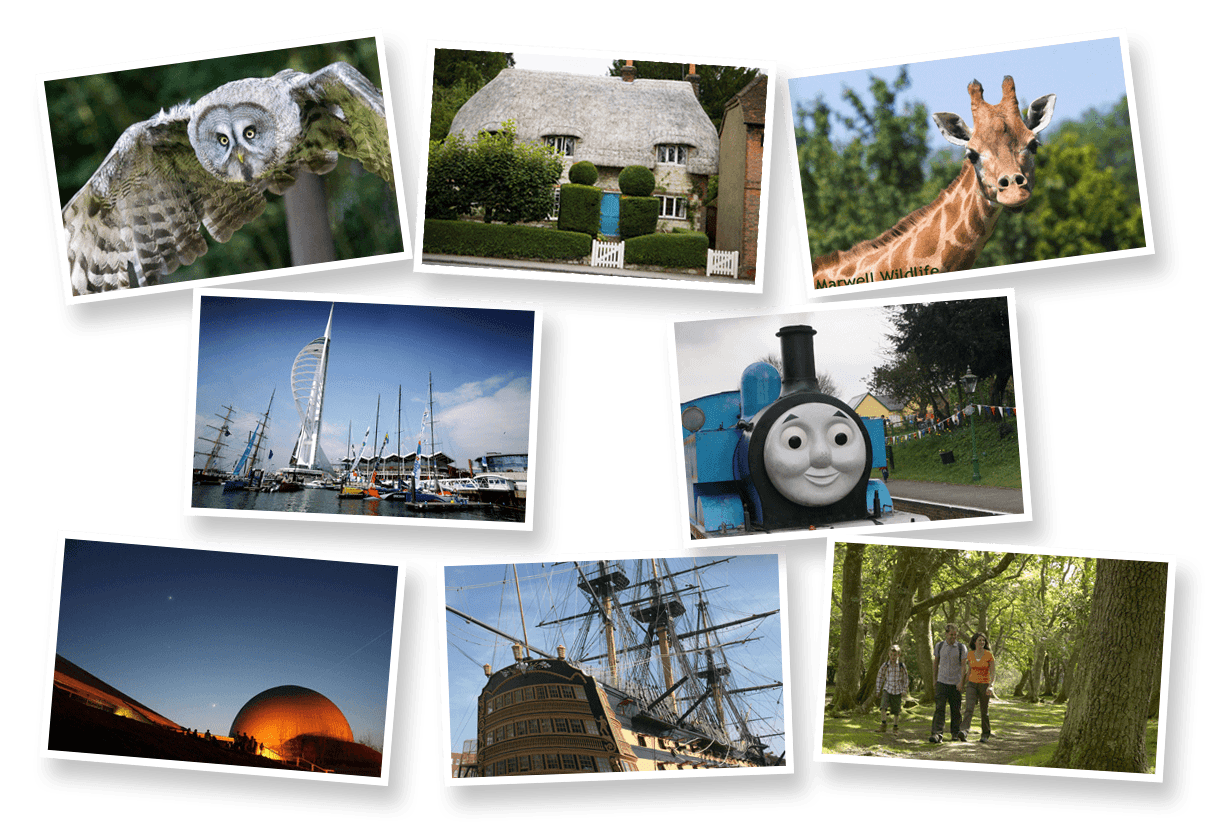 Flat Spaces is UK's best equipped disabled access holiday cottage
Flat Spaces has been designed and built specifically for guests with disabilities, and has a full range of high quality equipment, which is both luxurious and practical. With every detail considered, you, your guests and your carers can finally enjoy a hassle-free and relaxing holiday.
View floor plan
100% level access
Completely flat, generous space with wide doors for ease of movement for wheelchairs
Hassle-free cooking & dining
Custom-built kitchen with rise and fall surfaces, along with a large rise and fall dining table
Luxurious wet room
Level access Pressalit specialist wet room, with shower and hoist accessible bath and Clos-o-mat automatic toilet
A choice of specialist beds
Twin room with two profiling electric beds. Further bedroom with a king-sized bariatric bed
Ceiling hoist
Ceiling hoist connecting bedrooms, via the substantial wet room, including bath access
Three en-suite bedrooms
Third room double / twin room with level access wet room, ideal for family members or carers

Private, level-access patio
Level access to private patio, with BBQ, seating and stunning views

Generous parking
Three dedicated disabled parking bays with level entry via double doors

"Flat Spaces is like a home from home"
Taking the worry out of travel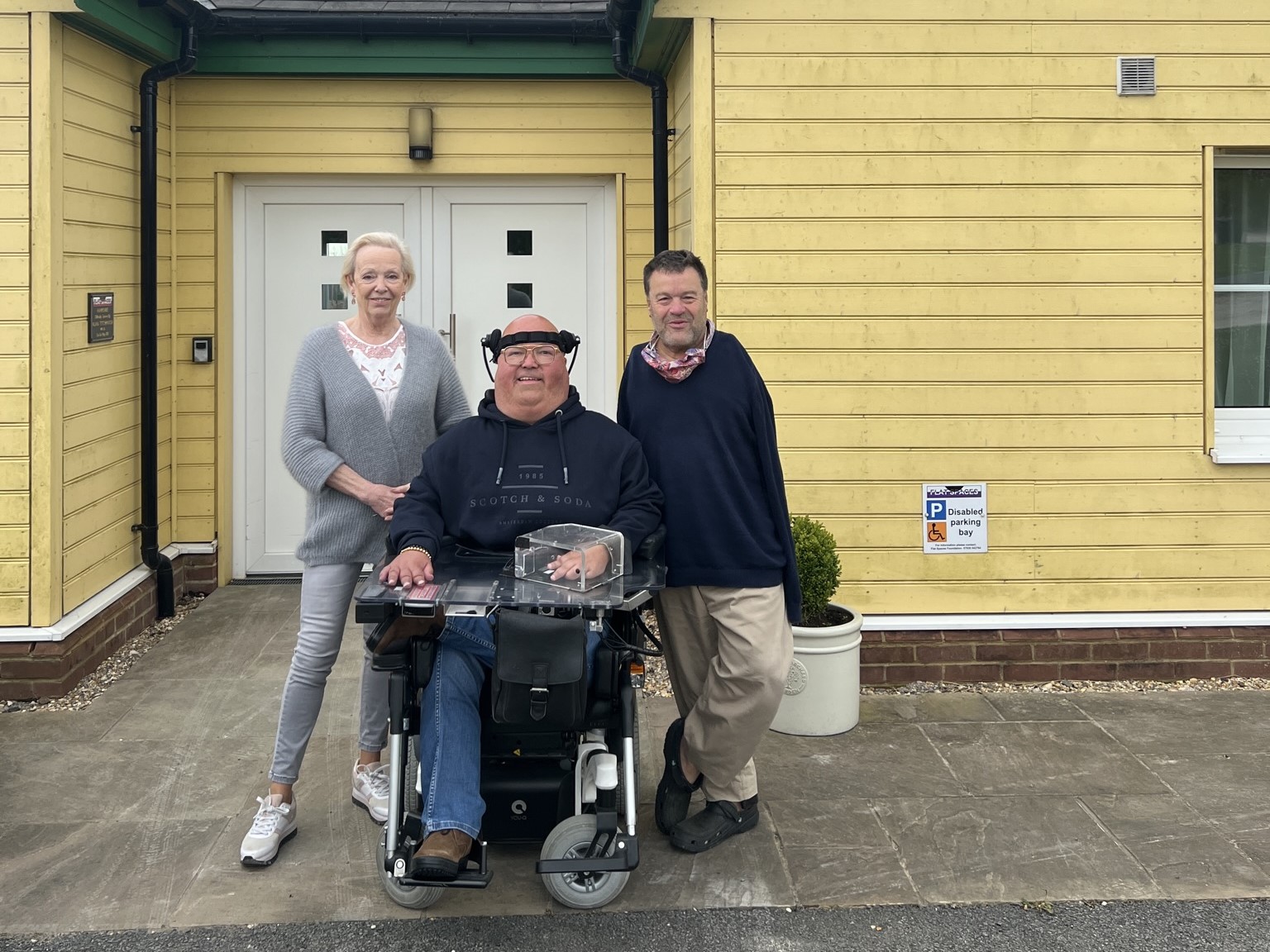 Tom Yendell and Glynis welcome Adriaan to Flat Spaces in Ropley. Adriaan is Founder of the Charitable Foundation Stitching Dovie (www.stichtingdovie.nl). We will be working in close co-operation with the Dutch Foundation, to encourage visitors to the UK with the ambition to build a Flat Space in Kent – with easy access by road, ferry and air, from Europe.
For information on availability and advice on travel, contact info@stichtingdovie.nl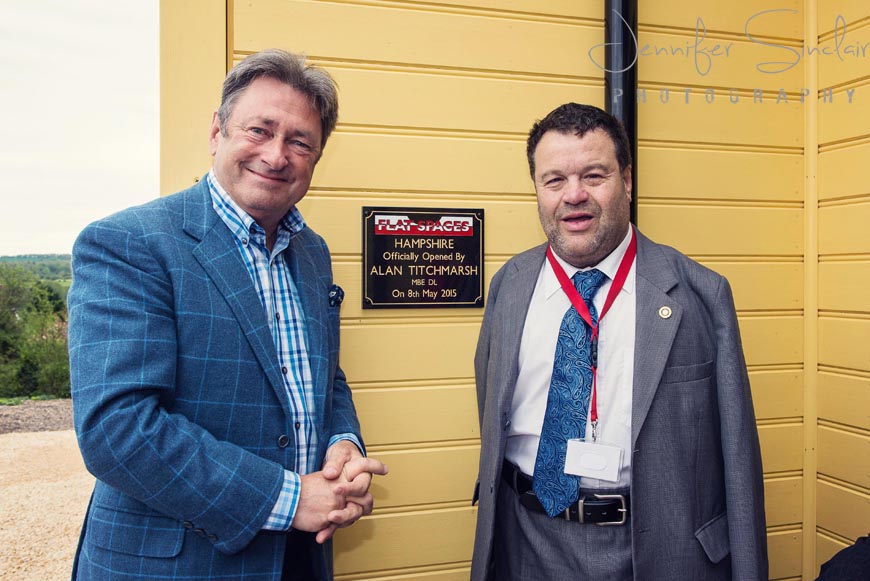 Thoughtfully designed by the
Flat Spaces Foundation

A registered charity, dedicated to providing
fully accessible holiday accommodation
"I founded the Flat Spaces Foundation because I wanted to take away the 'fear factor' of going on holiday. Our mission is to enable those with disabilities to take a holiday, in the full knowledge and confidence that their needs will be catered for. By staying in our holiday home you'll not only have a relaxing holiday, but you will also be supporting our vision to build Flat Spaces for you to enjoy in every county."

Tom Yendell
Founder, Flat Spaces Foundation
"Flat Spaces more than met my complex needs and was a great space for three generations of my family to be able to enjoy a stress free holiday together in lovely surroundings. The boys particularly enjoyed the rides on the steam train and the children's train which runs alongside! We would recommend Flat Spaces to anyone who is disabled without hesitation, and we intend to return in the near future."

Recent guest from Derbyshire

"The accommodation was of superior quality, well designed, spacious, yet homely. The open plan living area with a height adjustable kitchen, enormous height adjustable dining table and a cosy lounge was so inclusive - it allowed everyone to be together. We had a thoroughly enjoyable stay and can highly recommended it."

Recent guest from Surrey

"Fantastic facilities. Friendly welcome. Lovely space for wheelchair manoeuvrability and excellent wet room. Kitchen easy to use. Plenty of space for us and our two adult sons"

Recent guest from Letchworth Garden City

"Flat Spaces bungalows seems such a good idea for the disabled person seeking a much needed break and I hope that it will be successful."

Professor Stephen Hawking CH, CBE, FRS, FRSA

"A need fulfilled at last- and in great style for wheelchair users."

Lord Tebbit
A visit to Flat Spaces Hampshire by HRH Princess Alexandra,
The Honourable Lady Ogilvy, KG, GCVO
14 July 2016