Flat Spaces Foundation
Our Mission statement
The Flat Spaces mission is to enable those with severe disabilities to take a holiday, in the full knowledge and confidence that their needs will be catered for. Our identical, three bedroom bungalows are exceedingly spacious, fully equipped and will be in beautiful locations, or close to care facilities which will offer added benefits. Grants and sponsorship will enable a full spectrum of guests to enjoy our holidays, resulting in improved mental health and coping ability for a person and their families as a result of a break.
Our Vision
The vision is to provide high quality, fully accessible holiday accommodation for the severely disabled and less abled traveller by means of a UK and overseas network of well equipped, internally identical flat space bungalows. To support the Foundation´s vision, we will also develop the concept for adult care and market housing.
The aim of the Charity is to provide purpose built holiday and respite accommodation specifically designed to the highest standards, for the disabled, their carers and families. Each property will be internally identical, whilst taking on the local style externally, to give the traveller the confidence of knowing exactly what to expect from a Flat Space holiday. The Charity will be looking at securing funds to construct the properties, and in addition raise the funds to ensure that those that require financial support, can also benefit from a Flat Space holiday.
The Flat Space vision is to have at least one bungalow in every county, as well as expanding overseas. We will work with the local community surrounding each Flat Space Bungalow and employ local people and services.
The Charity is currently considering further Flat Space locations. The intention is to place the bungalows in areas of natural beauty with access to sports and activities that cater to people with disabilities, as well as a range of tourism attractions. Alternatively the properties will be close to a care facility, where additional services, such as care and catering facilities might be offered.
PATRON of Flat Spaces Foundation -
Rosaleen (Rosie) Moriarty-Simmonds OBE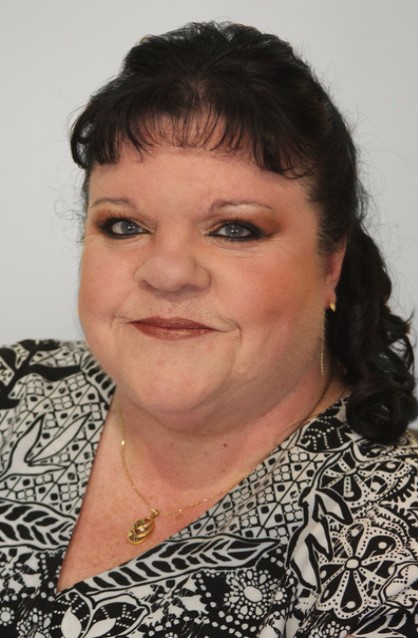 Disabled Businesswoman, Equality Campaigner, Prolific Volunteer and Charitable Worker; Author, Media Presenter, Inspirational Speaker and Artist with the world renowned, Mouth & Foot Painting Artists.
Rosie is a Vice President of the Cardiff Business Club, and protagonist for the Thalidomide Memorial - dedicated in June 2016, which marks the lives and achievements of Thalidomide Impaired people globally. Also, Patron of Flamingo Chicks, and Chairperson of the Equality, Diversity and Inclusion Advisory Board for Cardiff University.
Rosie graduated from Cardiff University in 1985 with a degree in Psychology, then worked as an Executive Officer in the Civil Service for seven years, before establishing the RMS Disability Issues Consultancy in 1995. In June 2007, Rosie completed and published her autobiography - Four Fingers and Thirteen Toes - It was re-published in 2009.
Happily married with one son, Rosie's hobbies are amateur dramatics and photography.
After a lifetime of Campaigning for Rights and Equality for Disabled People, Rosie was awarded an OBE in the 2015 Queen's New Years Honours List. She also received an Honorary Fellowship from Cardiff University in July 2017, for "Her Outstanding Work and contribution to the Equality and Rights of Disabled People". In December 2018, Rosie received an Honorary Doctorate and Honorary Fellowship from Swansea University, again for her equality work.
Web Site www.rms-consultancy.co.uk
As an inaugural member of the Flat Spaces Foundation and one of its initial Trustees, we are absolutely delighted to officially welcome Rosie as our first Patron.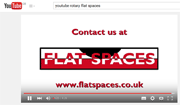 Watch our film about Rotary involvement and how you can help.